Books
Word Images: New Perspectives on Canícula and Other Works by Norma Elia Cantú
Gabriella Gutiérrez y Muhs (Editor), University of Arizona Press 2017
"A strong collection that demonstrates the complexity and significance of Cantú's work to the fields of folklore studies, literary criticism, and ethnography."—Cristina Herrera, author of Contemporary Chicana Literature: (Re)Writing the Maternal Script
Rebozos de Palabras: An Helena María Viramontes Critical Reader
Ed. Gabriella Gutiérrez y Muhs. University of Arizona Press, 2013.
"Rebozos de Palabras is the perfect guide for discussing Viramontes's incredible body of work. A number of these essays provide a sophisticated intellectual framework that allows readers to discover why she's an essential American writer."—Rigoberto González, editor of Camino del Sol: Fifteen Years of Latina and Latino Writing
Presumed Incompetent: The Intersections of Race and Class for Women in Academia
First Editor, Gabriella Gutiérrez y Muhs, Yolanda Flores Niemann, Carmen G. González and Angela P. Harris. Utah State University Press, 2012, reissued in paper back, 2013.
"Women in academia still face obstacles built up over centuries, but the contributors to Presumed Incompetent have taken a leap toward liberation. Their revelations will enrage you—and open minds and hearts."
—Gloria Steinem
Communal Feminisms: Chicanas, Chilenas and Cultural Exile
Lexington Books: Lindham, Md., 2007, paper back reissued, 2010.
Communal Feminisms breaks new ground in the breadth of issues covered and implications across disciplinary fields. One of these fields is psychology, with the issues on identity and self and other perception, issues that are part of psychology in general, but which often lack a global and intercultural perspective within that field. It has implications for Women's Studies, a discipline in which the word 'women' usually refers to the experiences and perceptions of white women and the experiences of Women of Color, especially in the United States, are often ignored. In the fields of Literature, Rhetoric, and English the stories of racial identity and of the rhetoric of diversity still follow a mainstream perspective; this book will challenge that perspective. In the field of Ethnic Studies, this book will facilitate discussions on the intersections of race and gender. The book also crosses fields of sociology, political science, and communication. It is a good resource for scholars and students.
— Yolanda Flores Niemann, Washington State University
a poetry collection, May 2003, Finishing Line Press.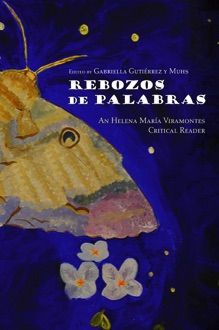 Dra. Gabriella Gutiérrez y Muhs